Want to have a greater impact?
Spring Break
This spring, we sent groups to Wilmington, North Carolina and Fort Lauderdale, Florida for a week of Collegiate Challenge building!
Our Habitaters in Wilmington worked on a project called "Build America," an all American made house from the foundation to the roof for a young Veteran and her son. They spent the week hard at work, but also had plenty of free time to spend soaking up the sun on the beach. In Florida, they worked on the roofs of two houses, and also got to spend plenty of time on the beach. For all 50 Panther Habitat students, it was an exciting and exhilarating week filled with good friends, great food, a lot of hard work, and some once in a lifetime experiences.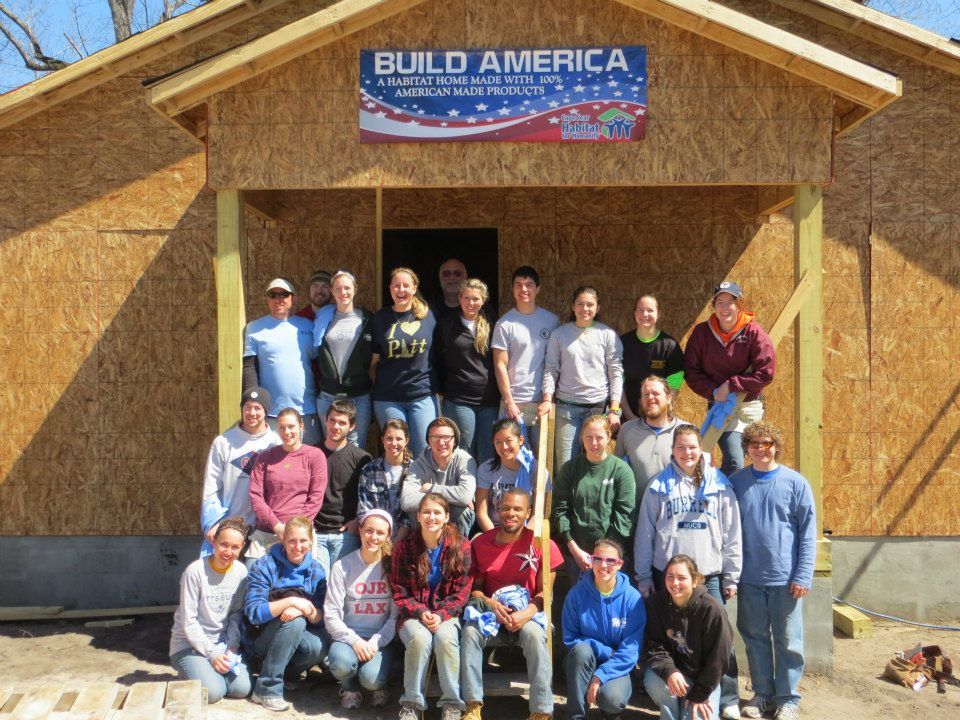 One of the most exciting activities of Habitat is our Spring Break trip! Every year our spring break chair (and the board) plan a trip through Habitat for Humanity International. In the past, we have taken a few vans or buses full of students, and gone on a Blitz Build to build the frame and exterior of a house in only a week! Building for a week is a great alternative to books or the beach! These trips are a great way to meet new people and put your abilities to use --no prior experience necessary! We've gone to Columbus, Georgia for the past few years, and have also sent people to various cities in New York and Florida. If you're interested in joining us on a Spring Break trip next year, ask any of our officers for more details.
Global Village
This past December, 8 students from our chapter of Habitat for Humanity went on the trip of a lifetime to Jordan to build a house with Habitat for Humanity International! They worked at a site for 5 days to put an addition onto a home for a deserving Jordanian family. The group got to experience Jordanian culture firsthand, and explore some of the country's sight-seeing opportunities. Check out our Facebook page for more pictures!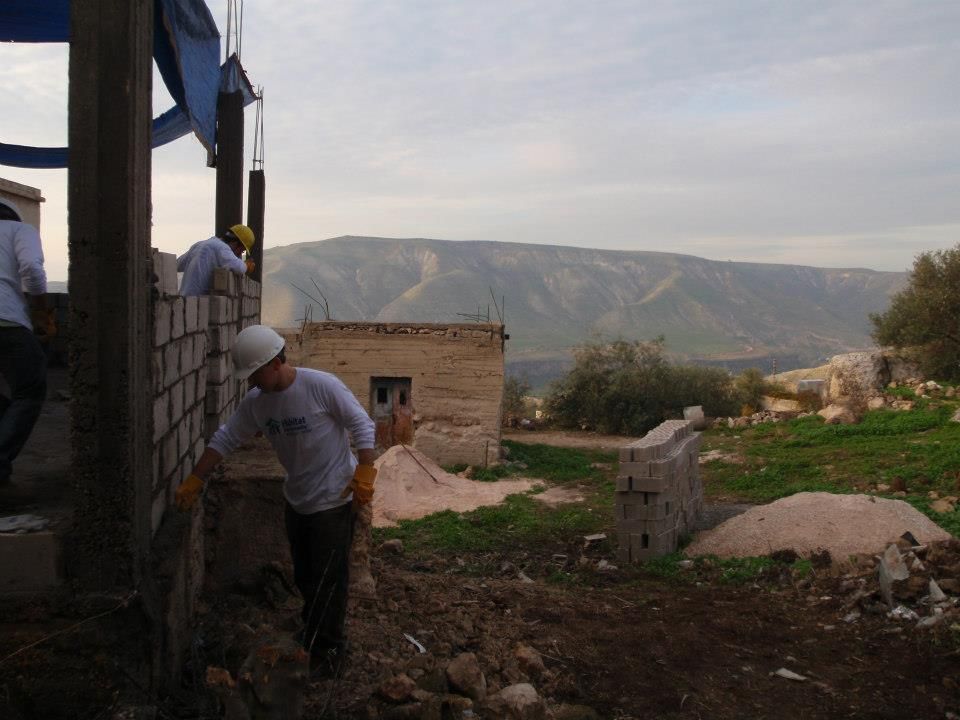 Over the past few years, we've sent students from our chapter all over the globe to participate in some incredible builds with Habitat for Humanity International. In August 2010, our very own Pitt chapter took a team of 14 people to El Salvador for 10 days to build the foundation for a Habitat home. And in May 2011, another team of students travelled to Guatemala with Habitat for Humanity. Global Village trips provide amazing, once in a lifetime experiences to make a difference around the world. Stay tuned for more information about Global Village trips that you can be involved in in the future!


Winter Break
In the past, our chapter has also done a few winter break trips! These trips take place after finals but before the Christmas holiday. It's always a great experience and we hope to organize more trips in the future. This year, over winter Break, we're sending a group of people on an Global Village trip to Jordan.

For our first winter break trip, we visited Washington DC and worked with many affiliates in the area. Check out our photo album to see what we did: